SVP Stellar Lightening Bolt Ring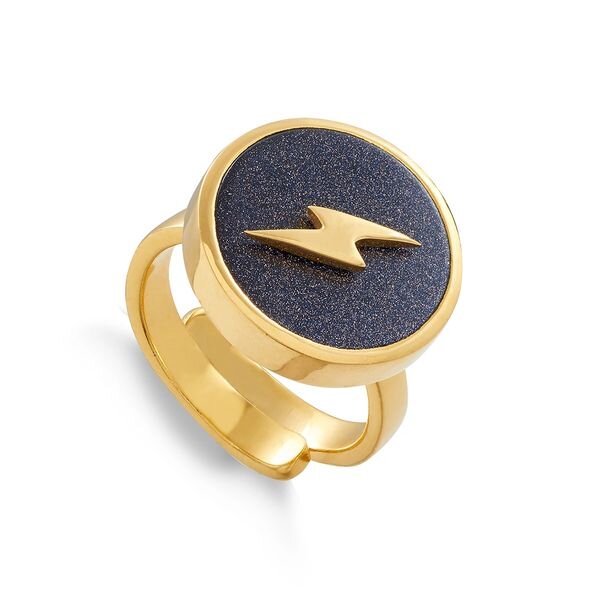 SVP Stellar Lightening Bolt Ring
SVP are specialists in adjustable rings that fit every finger. It's time to give your hands the rockstar treatment. High quality adjustable rings set with lust worthy gemstones in sterling silver or 18 carat gold vermeil. Stack, band, gift and style them your own way. They are as individual as you are.
The Stella ring will transport your hands into cosmic space with this lightening bolt ring. Blue Sunstone is set with 18 carat gold vermeil detail on adjustable band. Mix it up with other rings from our SVP range.
18 Carat gold vermeil with blue sunstone.