Aigle Miss Juliette Fur Lined Ankle Boot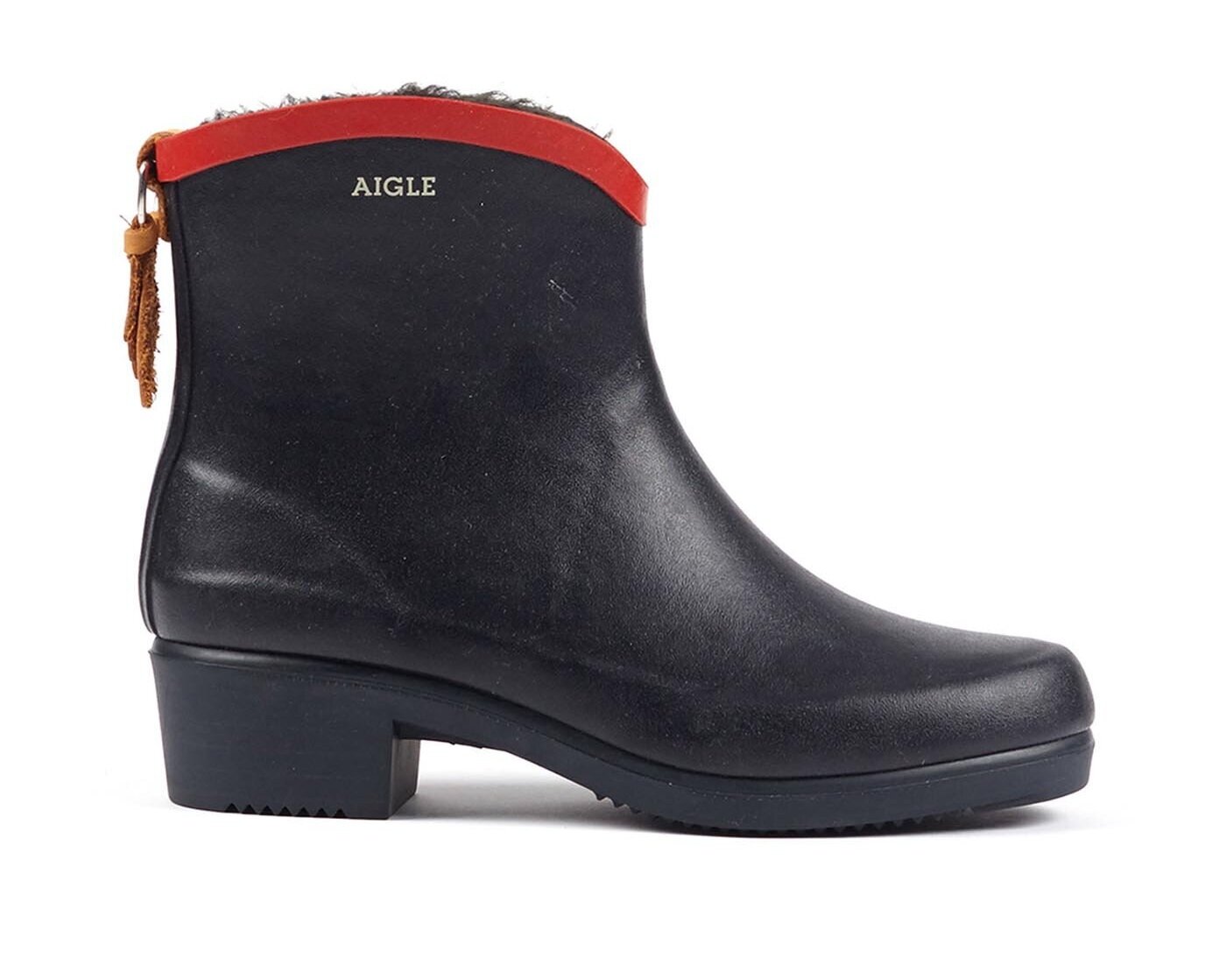 Aigle Miss Juliette Fur Lined Ankle Boot
Feminine and elegant, this low heeled fur lined ankle-length rain boot will keep you cosy warm in winter and works perfectly with any outfit. In marine and red.
Upper: Mainly Gomma Plus natural rubber
Lining : Faux fur, 88% acrylic and 12% polyester, warm.
Insole: Shock-absorbing foam on a rubber base, lined with Softex.
Outsole: Rubber, soft and comfortable.